Reconomy can build communities founded on self-reliance anywhere in the world by adapting to the local level of development. With our emerging-community pilots, persons can purchase electricity at their community People Power Station at a discount with SunMoney, generating the demand for this community currency that powers continuous development of local energy resources and builds genuine local marketplaces where members have a stake in local sustainability.



Our emerging-marketplace pilots begin with pedal-power to generate electricity, providing paid employment to community members who build, manage and operate these community-based People Power Stations (PPS). Every PPS offers all employees the option of accepting their pay in either their local community's SunMoney currency (Reconomy community credit), which discounts the purchase of energy, or in national currency. The discount creates a demand for this credit that incentivizes and funds development of local resources for local consumption. By employing community members in production of energy, we create the opportunity for anyone to join their local marketplace, so that essential commodities get to those whom need them most. This is the core of Reconomy's strategy: To empower communities to develop and protect their human and natural resources by building resilient, self-reliant marketplaces.

The first pilot design for our emerging-marketplace model is Vigyan Ashram (VA) [8], a hands-on science school in Pabal, India. VA specializes in introducing innovative technologies and pilots aimed at advancing the quality of life for all of India. It was a key participant in the recent "Swavalamban" [9] study, a "human-powered lighting solution" that used pedal-power, sponsored by the World Bank and the Save Bombay Committee. This study stands as a proof for the demand and sustainability of this net-zero greenhouse gas, weather-immune, energy solution, and it serves as a partial roadmap for implementation of our Reconomy strategy.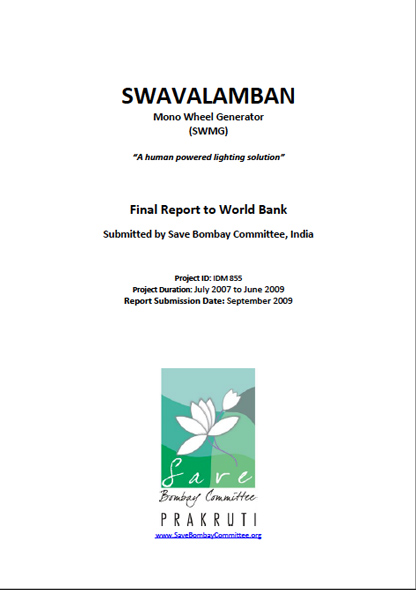 VA chose Pabal as the location for its work because conditions there typify economic challenges faced in rural India. Thus Pabal and VA provide both an ideal location and the expertise for our PPS pilot. Although now a sample design, in 2010 VA committed its present infrastructure and logistical support, assistance with documentation, and possible additional funding as necessary from its Dept. of Science and Technology, pending approval from its Executive body.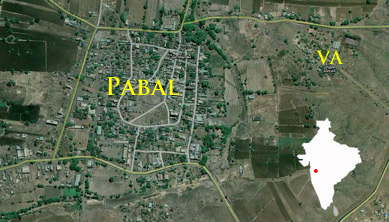 The Pabal pilot is designed to quickly scale to serve many communities in the network of 72 schools linked with Vigyan Ashram across the Indian State of Maharashtra. These PPS would provide SunMoney community credit and electricity for these schools and their communities, and are also designed as businesses that students might learn to operate because the comprehensive VA educational approach includes vocational training, thus this pilot functions as a seed for scaling nationally.

Each PPS will grow to include solar photovoltaic, small wind, and other community-scale power resources to provide for the growing needs of their developing marketplaces. They will also evolve to provide ICT centers to facilitate internet access for full participation in the Reconomy marketplace (described below).

Net Impact Pune (NIPune) [10] - Pune's professional chapter of the nonprofit Net Impact global community of business leaders and professionals - agreed in 2010 to collaborate with VA to develop and coordinate the Pabal pilot, connecting managerial, financial, and legal assistance. NIPune won Net Impact's "International Professional Chapter of the Year" award in 2009, 2010, and 2011 through their proactive approach.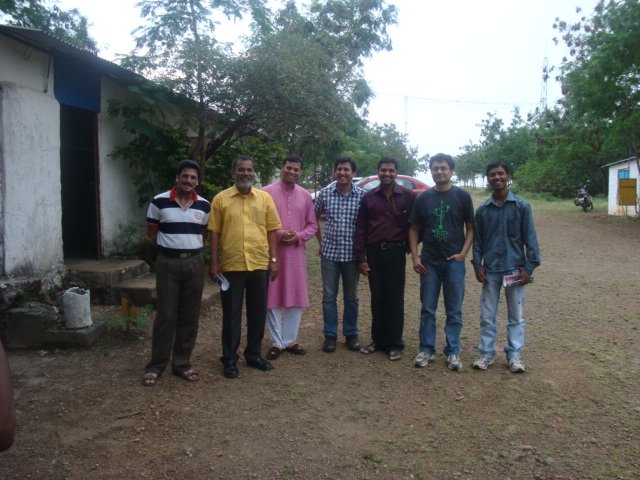 The standing-bicycle generators for our pedal-powered stations are designed by Bottom of Pyramid Energy and Environmental Innovations Pvt. Ltd. (BoPEEI) [11], our energy-system collaborator in India. BoPEEI began manufacturing their award-winning generators and room-lamps in 2011. Their "Chakra" system was then configured to provide up to 50 to 60 minutes of space lighting for every minute of pedaling, improving on the Swavalamban approach through economy-of-scale and state-of-the-art electronics. BoPEEI also configured rechargeable task-lamps to our specifications, similar to Nuru Light [12] systems in Africa, which can provide more than 100 minutes of optically-focused light for every minute of pedaling.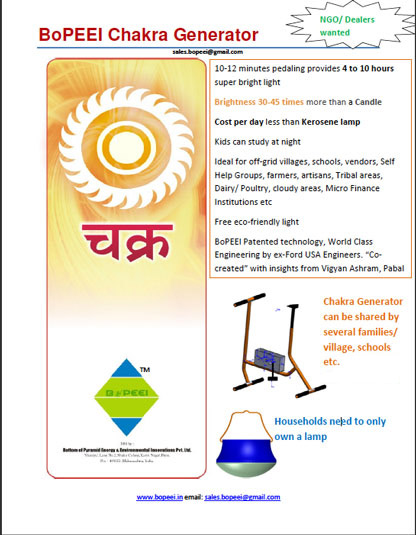 Initially, PPS will offer battery-powered LED lamps, charges for batteries, and will include BoPEEI's pedal-power generators to facilitate rapid expansion of service by local entrepreneurs. PPS in India will also offer rugged bicycles provided by World Bicycle Relief (WBR) [13]. Low cost, reliable transportation is essential to building marketplaces large enough to accomplish local sustainability. WBR's bicycles are built to handle tough conditions - such as towing PPS over rural roads to work sites - providing long-term economy.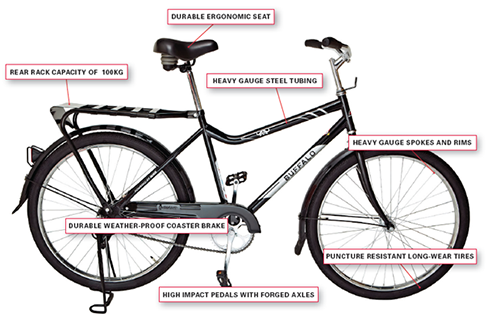 Benefit-Cost Analysis for Emerging Economy



Through our energy-money value loop, money that once left communities to import energy will now circulate continuously in marketplaces controlled by our members within their communities. This accomplishes not only energy self-reliance, but also empowers development of every product and service that can be sourced locally - a strategy for sustainable prosperity both locally and globally.


Reconomy Index l About l Strategy
SunMoney l People Power Stations
Summary l References l Resources