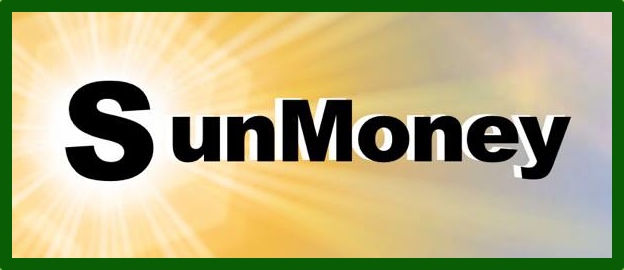 • Works right beside existing money, so it's simple to introduce and easy to use.
• Created by the people to pay for sustainable development and good stewardship.
• Strong and stable because backed by what it produces.
• Discounts key goods and services — including renewable energy — to generate high demand that enables its use employing anyone who wants to participate.
• Stays in communities where it's created, instead of flowing into hands of the affluent, empowering communities everywhere to build resilient local prosperity.

The result is a virtuous cycle of supply and demand, building self-managing community marketplaces that can provide everyone with

• Healthful food
• Clean water
• Decent sanitation
• Safe housing
• Basic education
• Clean energy
• Habitat restoration
• And more — everything that can be accomplished when communities have continuous access to powerful money, clean energy, and Reconomy's global network of mutual support.
Implementation: